So a few weeks ago I did a tutorial at
Under the Table and Dreaming.
It was so much fun to brainstorm on what kind of ornament I was going to do. I had an internal battle with myself when trying to decide what type of ornament to make and I finally decided that to stick with my love of hot glue...yes, it is a love like no other;)
So let's get started! I love cheap deals and amazing IDEAS. That's kind of why I love this time I year. I get totally psyched for Black Friday and I have this weird obsession with clearance racks. I get giddy over making things for little to no cost and I just love finding things that are so cheap that I feel as though I am ripping off the store.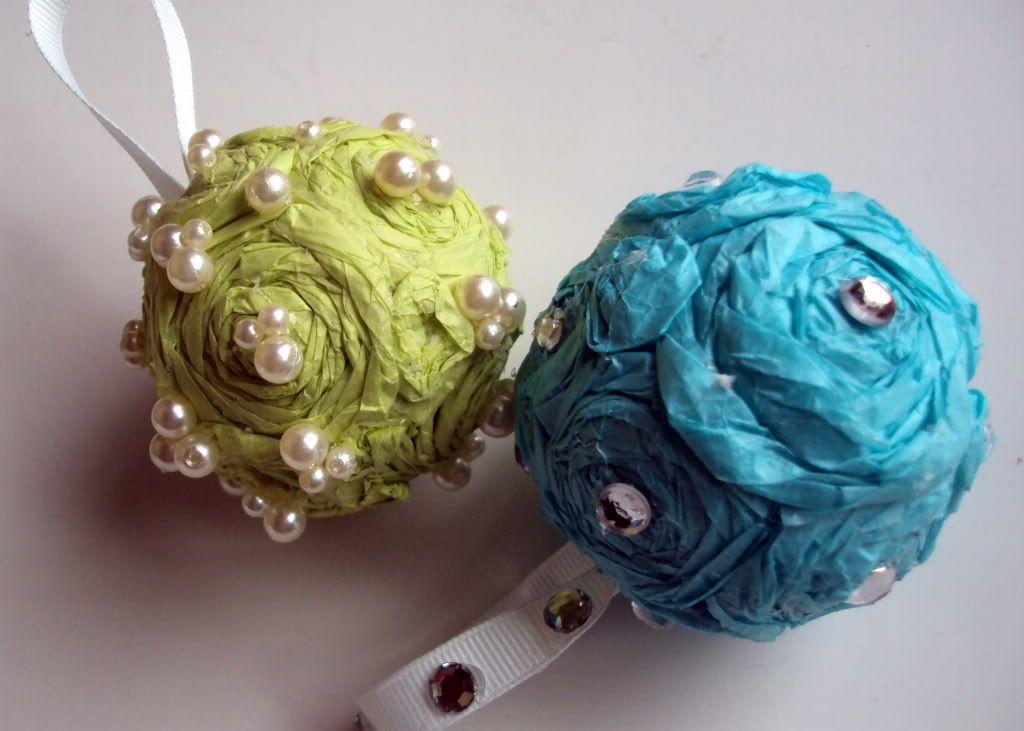 These ornaments totally fall under the cheap, easy, and "oh so pretty" categories!
For this project you will want:
*Styrofoam balls
*ribbon
*tissue paper (cut into 1 1/2 inch strips)
*embellishments
*glue gun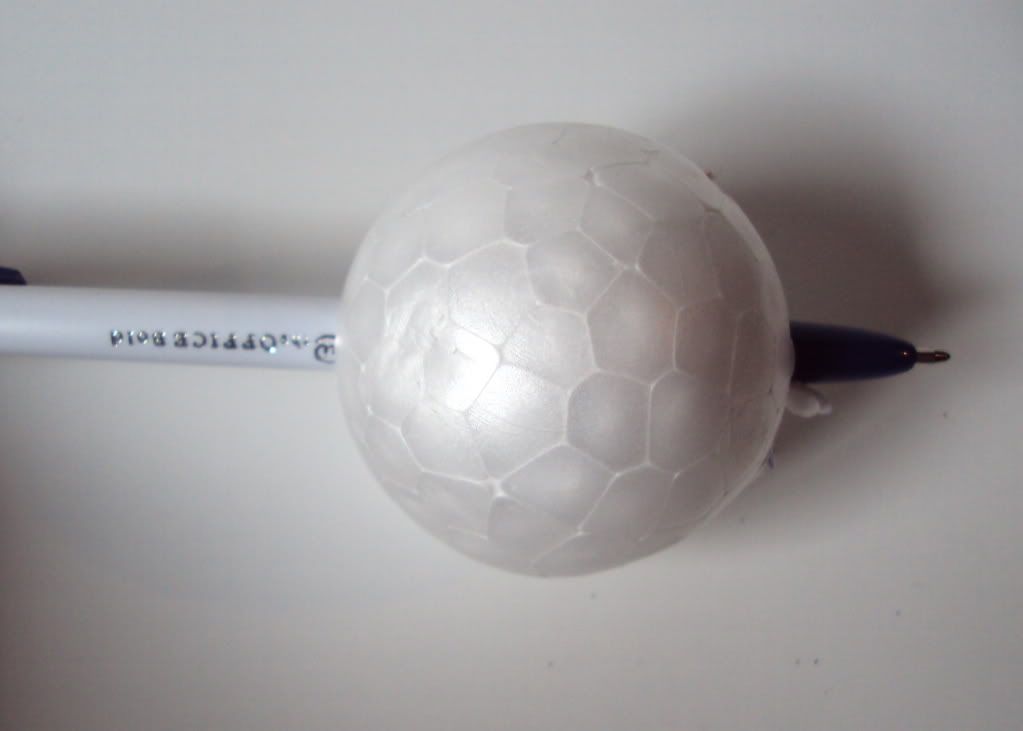 I used a pen to poke a hole through the stryrofoam ball for the ribbon.
I then used the pen to push the ribbon through the hole. NOTE: Make sure to glue the ribbon to the underside of the ball.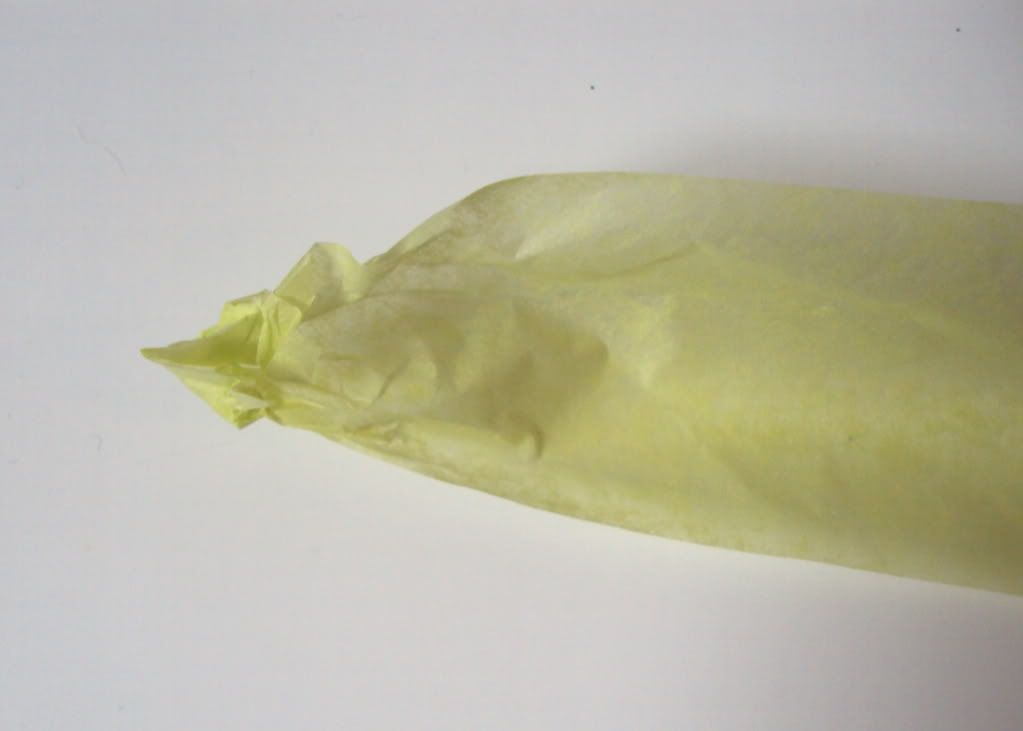 While the glue dried I started to make the tissue paper rosettes.I took one of the strips of tissue paper and crumpled the end.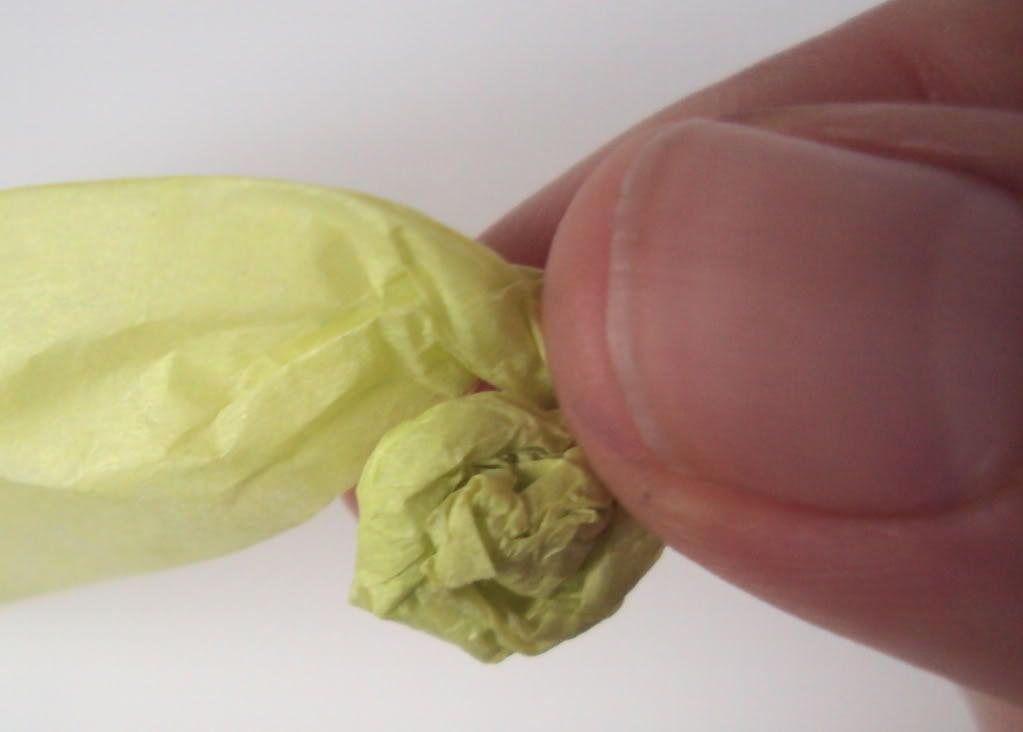 Then I began to twist the tissue paper around the crumpled center. Every so often I made sure to put a dab of hot glue on the rosette so it did not fall a part. As I wound the tissue paper around I would switch between twisting inward and twisting outward. It helped give a different kind of effect to the rosettes.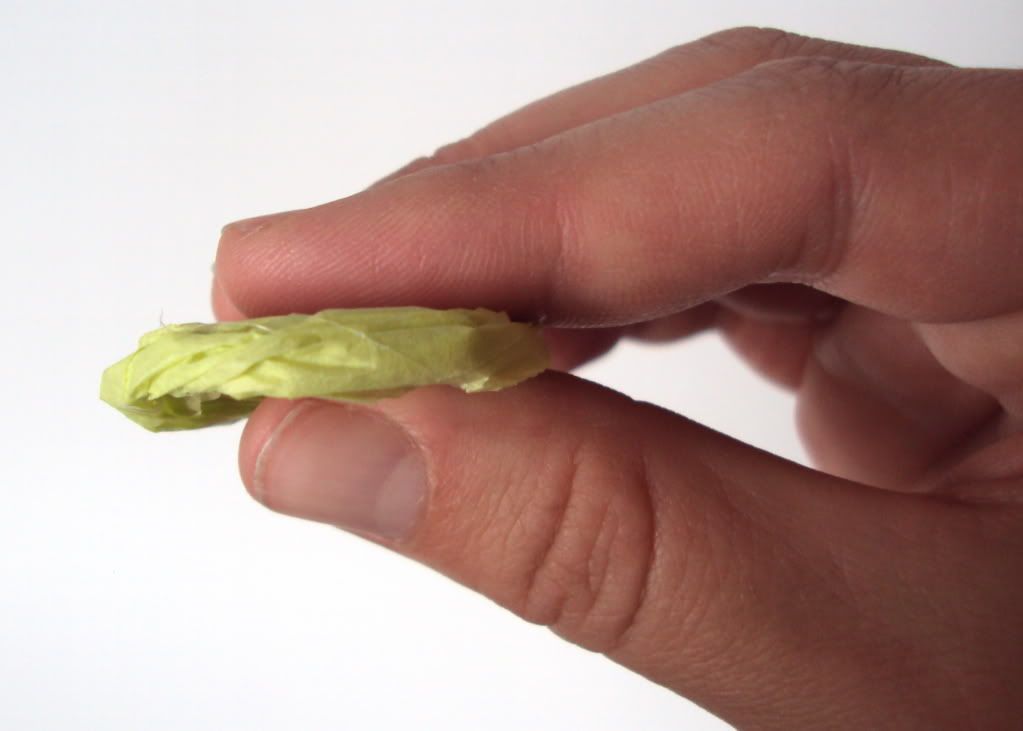 Here is what the rosette looked like when I finished.
For a small ball I made twelve rosettes--you may use more or less depending on how big or small you make YOURS ;)
I then took the dried rosettes and started to glue them to the ball. NOTE: You will want to start at the top and work your way down.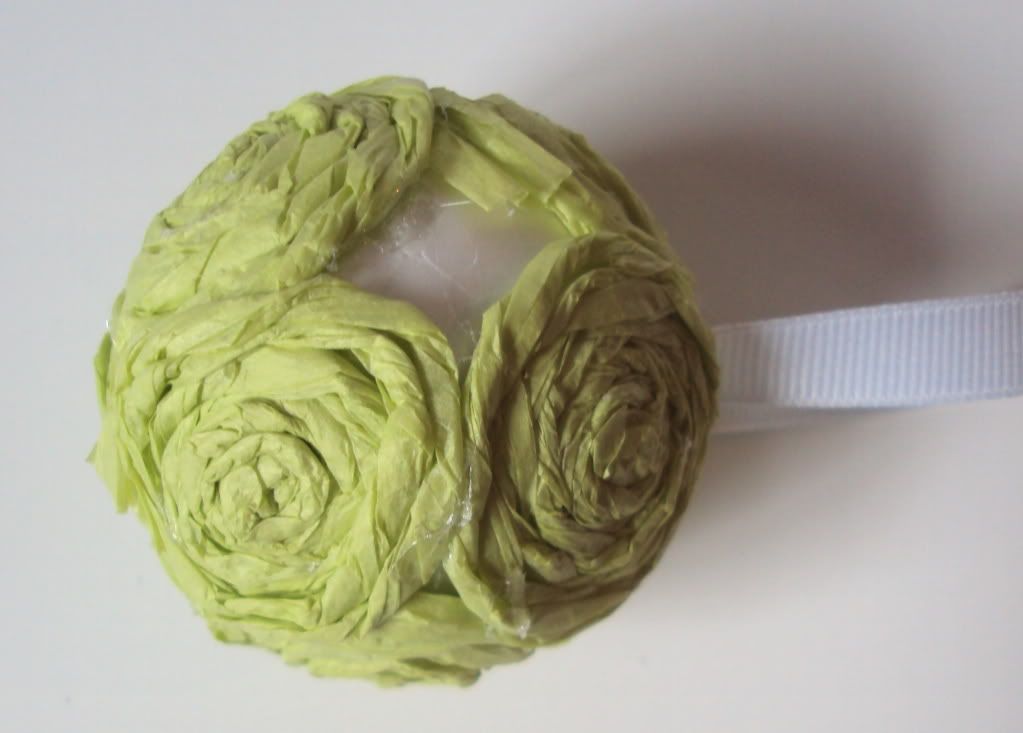 There were gaps in between some of the rosettes so I took scraps of the tissue paper and stuffed them in the open areas.
Cool. Huh?
BUT WAIT...I am not going to sell you a Sham-WOW!!! Jokes.
I love shiny things...yes, I am a typical girl. So I decided to spice up my ornaments!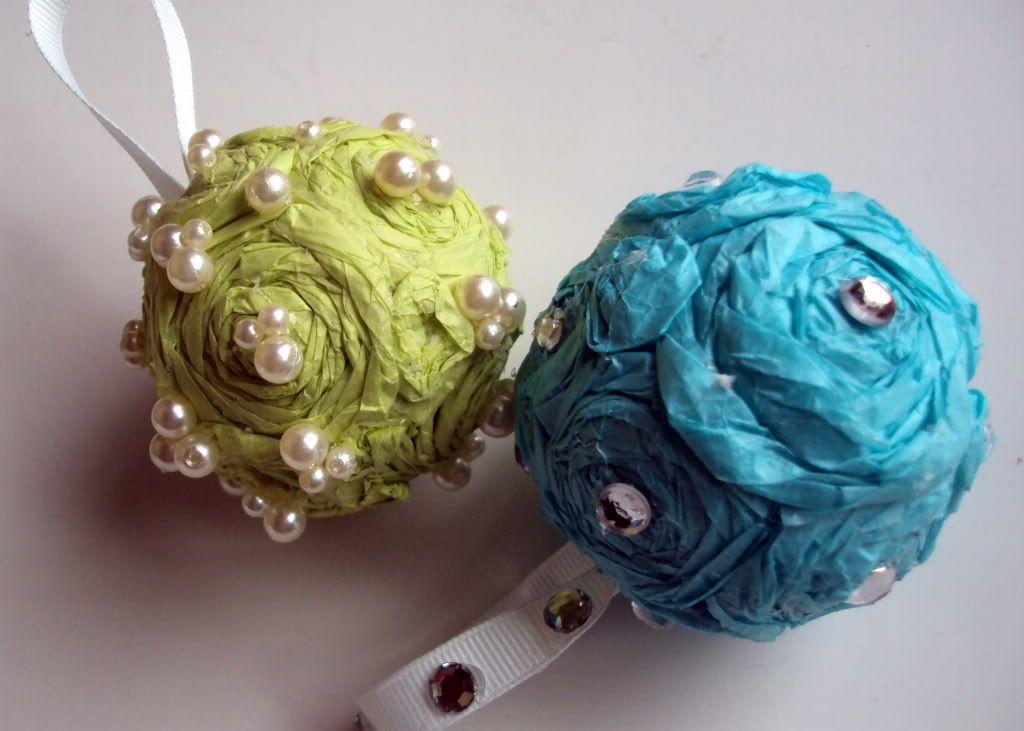 I used a variety of embellishments, any type will work: buttons, brads, pearls, faux gems.
Tissue paper: FREE
Styrofoam balls: S1.00
embellisments: FREE
Style: Rock n' Sock um' awesome!
Hey! Hey! Don't forget to check out the amazing giveaways I have going on right now!
Bugs & Daisies baby booties (ends 12/8)
This Apple Loves Orange flower hair clips (ends 12/14)